Art Gallery in Zamość
English version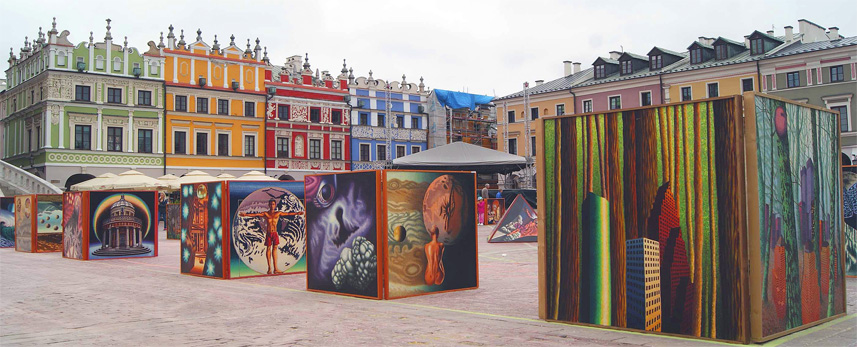 BWA Galeria Zamojska is a professional art gallery. The gallery is financed by the city of Zamość. Our main activity is organizing exhibitions of modern art.

Apart from exhibitions we conduct educational activities for children, young people and adults. We organize artistic competitions for young people, lectures, meetings and other art events.

Organizing exhibitions of modern illustrations is very important for us.

For 30 years, each year we have been organizing International Art Workshop for illustrators (from Ukraine, Slovenia, Slovakia, Germany and USA). Thanks to the Workshop we have been able to build up the biggest collection of illustrations in Poland ( 3 thousand works).

During the Workshop for illustrators we suggest different themes. The Workshop are dedicated to famous people and artists from Poland.

After the Workshop we always publish books with illustrations and short notes about each artists.

We sell pictures and artistic books.